Servoyant's Automated Provisioning System
Make Sure Nothing Falls Through the Cracks.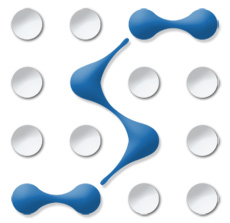 Are you tired of maintaining your monitoring system? Are you tired of having to add new tests just because you added a new drive to a server? Or are you spending time adding new performance counter and service checks because you upgraded from Exchange 2003 to 2007 or 2010?
Well, the guys behind Servoyant were tired of it, too. That's why Servoyant has an automated provisioning system. Run it on-demand, on a scheduled basis, or automatically whenever a new agent is installed, and Servoyant dynamically checks the hardware, operating system, and applications installed on the device. It then applies the necessary tests to monitor that device - fully, totally, and consistently...every time.
And when the guys at the Servoyant R&D labs come up with a new test that is applicable to your environment, use our automated provisoning to ensure the latest test methods are being applied. Not sure about thresholds? No problem! The tests come preconfigured with recommended settings based on best practices.
Free up your time, get your life back, and provide a higher level of service to your users with Servoyant.